We are excited to announce through generous donations and sponsorships we have granted nearly $190,000 in support of educational initiatives throughout Bexar County during the last four years. Below you will find a small selection of grant results.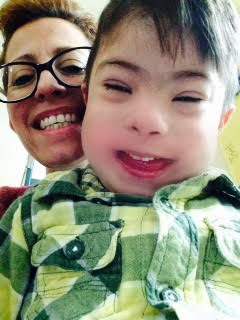 BRIGHTON CENTER (2017, 2018, & 2019)
Brighton's Early Childhood Education (ECE) Program provides an inclusive, kindergarten readiness preschool at 2 locations for 100 children with and without disabilities, ages 18 months to 5 years. Support from the Education Forum provided the seed money to fund a part-time Board-Certified Behavioral Analyst (BCBA) position to provide behavioral support in classrooms, meet with parents, ensure strategies are implemented, help parents access support from public schools, ensure children make progress on social/emotional goals and provide training and mentoring to classroom teachers regarding behavior. Pictured here is Cruz with Ms. Karla, Brighton's Behavior and Inclusion Specialist, who has worked with Cruz's teachers and parents to help him communicate his needs, helping his parents find an occupational therapist, providing training on how to use the Prologo app to help Cruz communicate, along with using sign language and providing his teachers with various strategies.