Join us for the 7th Annual Education Forum!
Welcome to the 7th annual education forum! The San Antonio Regional Education Forum was first staged in 2016 to connect educators with civic, business, and nonprofit leaders to address Bexar County's most pressing PK-12 public education challenges and opportunities.
Due to the novel coronavirus pandemic, our forum pivoted to a virtual format for the previous two years. We hosted a series of conversations touching on the monumental impact the pandemic had on the educational landscape of San Antonio. This year's forum will reconvene in-person at the Witte Museum Mays Family Center on April 26, 2022.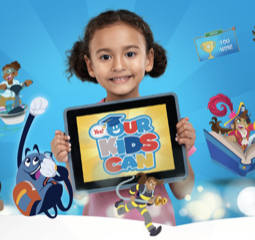 YES! OUR KIDS CAN (2017, 2018, & 2019)
Yes! Our Kids Can (YES!) has received impactful grants from the San Antonio Education forum. With this support, YES! is working to disrupt generational poverty by creating a Success Mindset in all families. Generational poverty leaves children unprepared for college & career, families without hope for prosperity, and our city without the workforce it needs. YES! helps teachers and parents plant the seed of a college future in the minds of every child, equipping each family with the tools they need to foster greater dreams than ever before.